Content Count

37

Entries from Chatbox

54

Donations

$4.00

Joined

Last visited
Community Reputation
1
Neutral
About D.K.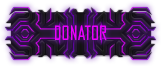 Other groups

Donators

Currently Viewing Forums Index
Rank

Junior Member

Birthday

September 26

Entries from Chatbox

54
For big map it's possible but for short map it's impossible. Bcoz, most of all are near to flag. Ban sometimes not worthy because some players are most top ranked, and some also are valuable (vip/admin/ purchaser) for our server too. Sometimes me too Then what is the opinion?

How many times one player can use his special advantage scope (e.g. teleport, invisibility, etc) till next respwan? if one player use one of his special advantage only one time for only one respwan time then it would be good for all, i guess. And campers is a big problem here, so if we use camp meter then it might be helpful.

It is impossible by technically or it's against our server rule.

Can we use the plugin for automatic block B play zone area when amount of player will be below 10. Because 1. it's too difficult for cover up all playing zone area for 2-3 of ct player. Ts get the advantage of this. 2. Server admin not present all time to recover the situation. 3. Very newbie players didn't know that what is A or B play zone and sometimes blind to see admin's instructions. Slap / kick not help at this moment.

No. Till now it's going good. ?

Ha Ha Ha.... So Bad! ? We can start a contest like Highest killing player in one map round time of every single day will send us the screen short as proof. We will choose the top killing player of the day among all Highest killing player of the day. And top 7 player of the respective week get VIP for next 1 week. No one can active for 24 hour. If we find admin from different time zone then it will help to active at least one admin for every single hour I guess. Amount of admin is desirable but not necessary. 4 to 5 admin active in one single hour is good but not help to the hour of without admin in server. I want but I can't apply because I am not so trustworthy at this moment for this community. Yes. Exactly told this. We want camp timer for all player and for whole ground.

1st one good but only for rank 1 ??? Quite unfair. ? 2nd one important. Server will require more good admin with different time zone to fulfil the requirement. 3rd one remove camping is not good at all for server. I think if we are set the camp-zone timer for full play ground instead of only Spawn area then it will be great. No one will camp in any area in the play ground above 10-15 sec.