Content Count

15

Entries from Chatbox

40

Donations

$10.00

Joined

Last visited
Community Reputation
4
Neutral
About Bruce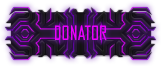 Rank

Junior Member

Entries from Chatbox

40
The recent visitors block is disabled and is not being shown to other users.
In-game name: BRUCE Package you are purchasing: Just donated $10 for pts..thanks

nah I'm the real Chinese guy here. Bruce Lee

A month ago there was Knife mod on CTF. You could choose to heal, teleport, invisible..etc... why was it taken out? Can you put it back on?

I've noticed I've been losing points whenever I join the server, like several hundred each time. Just today I was at 2400 pts, I made sure to check before I finished. Now I join again and I am down to 1850... I started with 6000 when then gave the points back. I don't use that many and there's no way I used 4000 pts in 1 week. Can someone check what is going on?

Why are you banning regular members who contribute? I play most days on CTF and am one of the best players there. I've been playing since 1.1 and was CAL L clan leader and am probably 20 years older than you lol. Zombie, you used the name "Unknown" and started slaying everyone without warning. If this is how you treat players you guys need to learn how to manage a clan. Blame Boom? He's the one crying all the time writing rants. All you guys need to chill and let the players play.

Dude you slayed me 3 times, I was auto sniping at tower and on the ground. Assault is a map where you stay in 1 position more. Why didn't you use your name Zombie? You used the name "Unknown".you should use your normal admin name. You slayed over 15 people I have the log. I didn't attack you, I asked why are you slaying everyone for no reason? Good one man, record all my chats!! Get a life dude

This new admin "Unknown" starts to slay everyone on Assault map. Saying we are all camping. 3 times to me, and 12 slays to people. I am up in the tower sniping less than 1 minute. Tell this guy to learn what camping is. VERY annoying.

Hi, I lost all my points. Nickname Bruce Lee...had about 2000 including the free 500.

In game Name: Bruce Lee Steam ID STEAM_0:1:125707523

In game Name: Bruce Lee Steam ID STEAM_0:1:125707523 I play on CTF server.